Description
Stop Speed Freezer for new Mercedes  .
Fits :
S Class W222 With FULL LCD WIDESCREEN DASH
E Class W213 instrument cluster speedometer with needles. (Standard dashboard and Full LCD screen)
CLS C257
W464
The module works with the first steering wheel (black buttons) as well with the facelift steering wheel (silver buttons)
SPEED INDICATOR WORKS !
All assistance systems in the vehicle work.
Cruise control lane departure warning and so on.

The module always saves the last setting mode
Plug and play , no cutting of any wires.
NOTICE !
Before purchasing this device , please either remove the cluster fuse or unplug the cluster plug.
Make a note of the current value and the drive 5-10 miles 
Now re insert the plug and make sure the value stays the same , if the km jumped you cannot use this device.
Activation :
Return  on the steering wheel.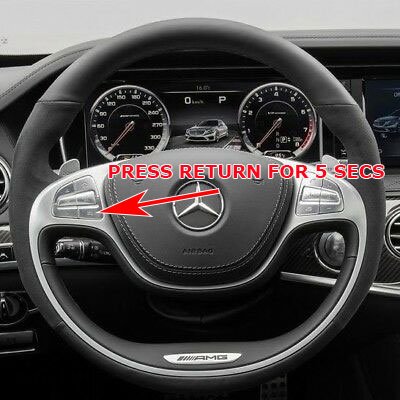 This is probably the best available on the market .
Very high quality wiring and automotive grade pcb and electronics.
The board has been tested rigorously and has surpassed all tests.
Some of the features are :
Superb standby current , not interrupting anything in the car
Intelligent can bus wake up , wakes up when the car starts working
High speed can transceivers , work in harmony with the vehicle.
Programmed to exact specification of the car so there are no spurious data packets.
(Intended for off road , dyno testing and research purposes.)
(Cruise control NOT required)