This is the ultimate radio and navigation decoding tool.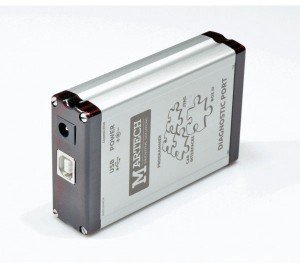 Its a complex set for car radios and navigations service with Martech Box III based on STM32 cpu, which supports adequate speed and stability.
Actual full package consist of:
More….
Martech Radio Code Decoding Tools (RCD Tools)
RCD Tools is a software for unlocking car radios and navigations.
It's all-in-one solution used by experts and beginners also.
Major functions:
reading radio code, resetting counter tries, repairing memory contents

generating unlock code from serial number (Becker, Blaupunkt, BMW, Clarion, Daewoo, Ford, Grundig,Philips, Renault, Visteon, some models are limited to 3 codes per day)

build-in K-Line protocol (used for reading codes from Delco CDR500 / CDR2005)

unlocking car navigations (Audi, VW, Mercedes, Seat, Sony – by SDA/SCL or by serial number)

unlocking Ford V series car radios (made by Visteon, based on TMS470R1VF288)

generating codes from links (Volvo)

fast code read/write by using test points on radio pcb (you don't need to take off

radio mechanism for reading memory – code)

auto_search code procedures for radios which aren't on the support list

over 1300 models supported! project www: www.radiocode.pl

deleting LOCKED and LOCK13 problems in Ford units
RCD works as programmer for:
i2c memories like 24cXX (eg. 24c01, 24c16, 24c1024)

SPI memories like 95xxx (eg. 95160, 95128, Clip is required)

MicroWire memories like typu 93cXX (eg.93c06, 93c46, Clip is required)

Motorola cpu from series: HC05, HC705, HC11, HC711 (Clip is required)
RCD turns off also:
Cancheck (Blaupunkt, Fiat, Nissan)

Prod (Mercedes, Becker)

Disabled (BMW, Philips)

unregistering Opel CD 30, CD 30 MP3, CD 70

complete and full solution for above locks is supported by our application called Security Repairer

Additional functions:
build-in hex editor (files editor)

SWAP procedure for files with reverse bytes saved

model searching for fast finding

auto updates function – no need to browse for new versions

access to support area with files, instructions, photos – directly from RCD Tools

our software/hardware wasn't never cloned ! (we are for over than 10 years on the market)

unlocking untypical radios and navigations, very good technical support on http://martech.pl/forum
You can run RCD Tool on few different ways:
You get also:
full technical support

instant access for Support FORUM with updates, files, schemes, solutions etc.
Updates:
We give free updates for all new SW versions and new models until changes in phones (firmware, hardware) won't be too big.

But even if new updates will be not free, all our users will get them in very good, very discounted prices.